This article was written by WTOP's news partner InsideNoVa.com and republished with permission. Sign up for InsideNoVa.com's free email subscription today.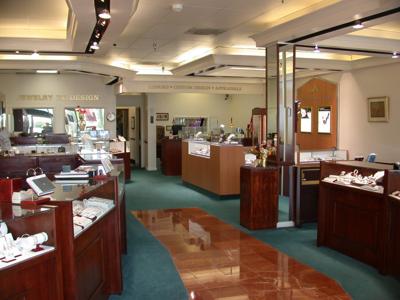 Owners John and Jenny Caro called the decision bittersweet on Monday.
"We've been very involved in the community, providing friendly, honest service for our customers, giving back to charitable causes over the years," Jenny Caro said in a news release. "We've always been there for them."
The store has been in business for 30 years and the couple say this is the right time to explore other interests.
Going-out-of-business sales start on Tuesday, Nov. 12, with one-of-a-kind deals on jewelry, including engagement rings, wedding bands and gemstone jewelry.
John Caro began his jewelry career selling silver rings on the streets in California, according to the release. He attended Gem City College and eventually moved to Northern Virginia. He and Jenny, who got a bachelor's degree in Fine Arts with a major in jewelry at Virginia Commonwealth University, met at a workshop on photographing jewelry in Alexandria in 1980.
After getting married, the couple decided to open a small, 600-square-foot jewelry store in 1989 in Lorton, about five miles north of Woodbridge. They learned of a new shopping center in Woodbridge that seemed to be a better location for their business and moved there nine years later.
It turned out to be a great move: Business was doing so well that they've expanded the store's space five times since moving there. The 4,000-square-foot store is double the size from when they first opened on the Prince William Parkway.
"Our store is considered in the top 5 percent of jewelry stores in the country," Jenny Caro said. That's pretty cool."
Jenny Caro enjoys working with customers. "My focus is on the customer," she said. "My husband's an award-winning designer."
In 2014, John Caro came in third place in the American Gem Trade Association's Spectrum Awards for his "Sparkling Pagoda" piece, which recreated a detailed world of Japanese tranquility in quartz, mother of pearl and moonstones.
Jenny Caro said they've become close to their customers, some of whom have shopped with them for decades, bringing in the next generation to buy engagement rings.
"People will be upset that we're closing," Caro recognized.
The Caros have also remained dedicated to supporting the community over the years through charitable giving. Favorite causes include helping CASA, an organization that provides court-appointed advocates for children in need. They also contribute to the Prince William Humane Society, ACTS, Streetlight Ministries and The House Inc.
"We've been involved in the community responding to various needs," Jenny Caro said. She estimates the couple has given to more than 100 different organizations.
Reflecting on 30 years in the jewelry business, Caro expressed gratitude for the community support they've received.
"We're just grateful we could play a positive role in the lives of so many people," Jenny Caro said.
The store is located at 2932 Prince William Parkway, in the shopping center with 2nd and Charles.